Want To Take Your Event To Another Level With A Photo Booth Experience Like No Other?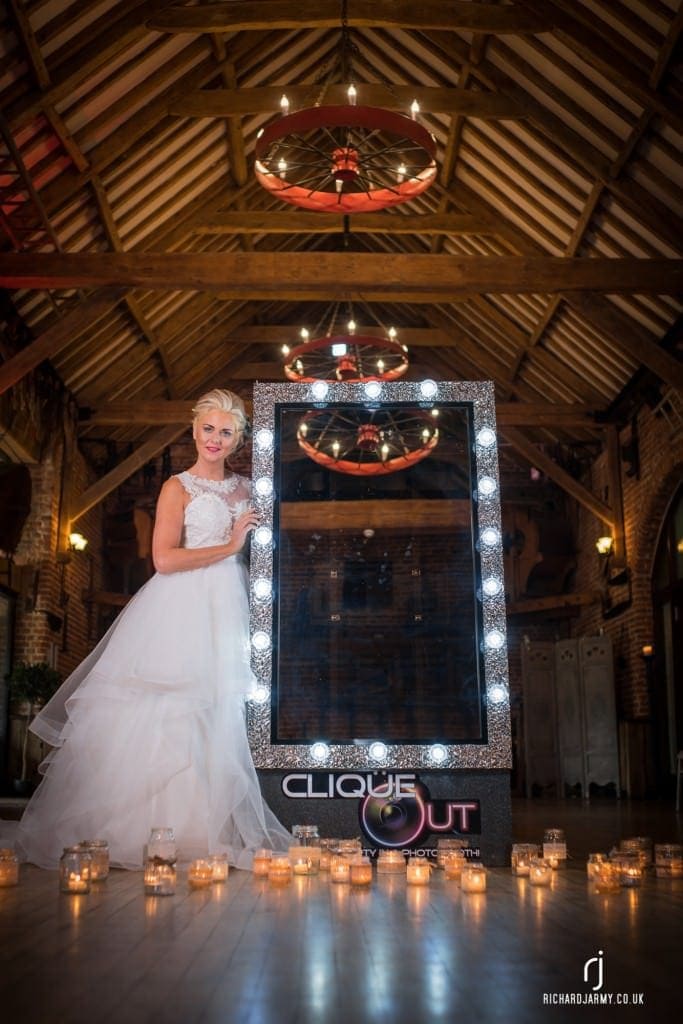 CONGRATULATIONS – You're getting married, Whoop, whoop!
Here at Clique Out we LOVE a good wedding and just love to see the bride and groom, along with their friends and family have an awesome time, capturing the reception shananigans along the way.
Our fantabulous Photo Booth Mirror's for hire are elegant, interactive and loads of fun. They sit perfectly in the corner of your reception venue with the red carpet and velvet ropes ready for you and your guests to don your props, strike a pose and have bags of fun with our cheeky chappie mirror. Check out the video below of one of our customer's wedding we recently did that captured all the fun the bride, groom and guests had with one of our photo booth hire for weddings.
We have 3 main packages available all of which include our super fab attendants who have loads of personality and will encourage and assist your guests, ensuring they get the best use from our photo booth.
One of the most popular features that is a big hit is our secondary large screen monitor that plays a slideshow of all the pictures taken throughout the time that continually updates adding each new snap to the slideshow….it's hillarious to see the various poses update and as you can imagine these get better and better as the reception progresses.
As with all our packages you receive a secondary set of prints that are inserted into a guestbook which your guests can sign..we are continually told that this added bonus is worth the price of our photo booth hire's alone as it leaves you with invaluable memories that capture the moment together with your guests best wishes.