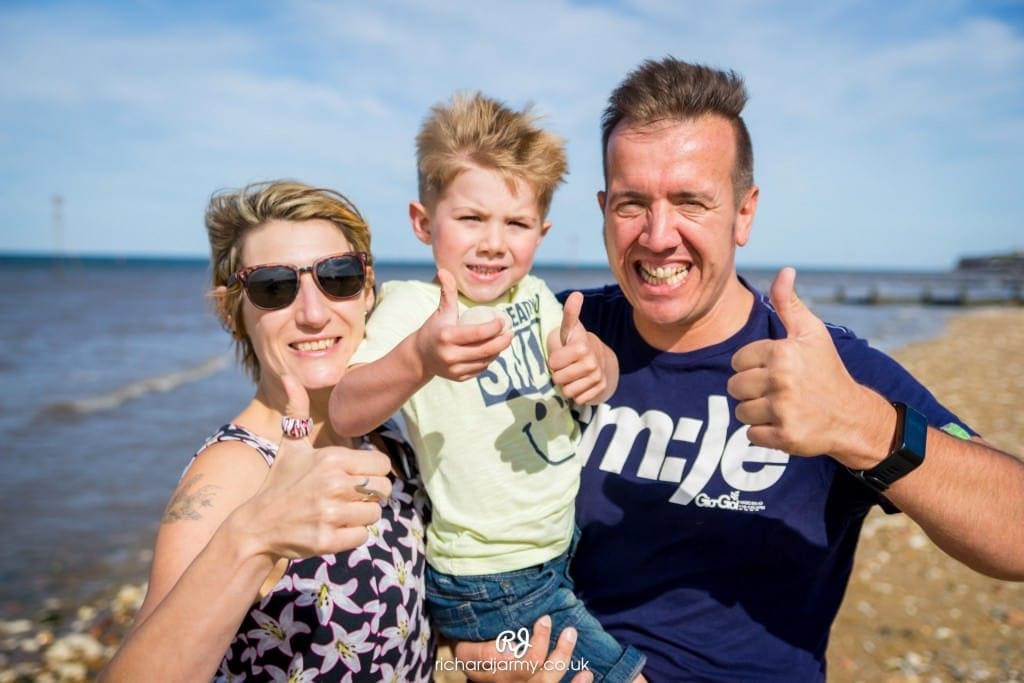 I'm Richard, a professional photographer based in the awesome City of Norwich in Norfolk with my wonderful family, Christina & Jude.
I consider myself to be a happy and smiley guy with a passion for making people smile. There's nothing I love more than being able to give the gift of happiness through my photography; both on the day as well as when viewing the finished images. Whether it be weddings, lifestyle, pop up shoots, studio or commercial work, the enthusiasm I bring to the party will put a smile on your face – unless it's a serious shoot… nah, who am I kidding – I always try one crazy shot just to add variety.
I'm always happy to offer advice so please do get in touch if you're looking for a photographer sometime soon.
My background is as an entertainer and had been singing in a wedding band for over 15 years, so my experience of having the best fun with a congregation comes from that.
Although based in Norwich, I have done and am always willing to travel to capture someones special day.
Two years ago, I took the very exciting decision to follow my dreams and take a huge leap of faith. I left my job as a creative at a well known radio station and rather than annoy people over the airwaves, I decided to follow my passion and became a full time photographer, by capturing stories and moments that people will look back on for the rest of their lives.
My approach is about capturing the perfect moment, whether it be candid or posed.
It's all about the details and I try to look for the little things that make a big difference.
From the very start, I've always offered my pre wedding / engagement shoots free with any package booked, because it's the perfect way for us to get to know each other and break the ice with you. This ultimately leads to a much more relaxed wedding day because you'll be used to me running around with a camera asking you to smile and I can capture every unique moment as the day unfolds.
This review from Angela, sums up what I do…
"Well what can we say about this photographer, from the time that Richard arrived at our wedding venue until the time he left at around 10pm he made us so relaxed and at ease.
We had a pre-wedding shoot so that we could get used to being photographed and used to being with Richard which made such a difference. These photos were extremely good, crystal clear and with the most amazing beautiful colours. Richard has so many ideas on how to photograph you, we even turned round at one point to find him laying flat out on the grass taking our photo!
It has now been seven weeks since our wedding and our guests are still talking about him with such enthusiasm.
Our wedding photos are stunning, from the morning photos in our hotel rooms to long into the night. Richard, you worked so hard.
To say how amazing Richard's photography and personality is, can be summed in four words,
'Richard made our wedding'.
Richard thank you for everything X"